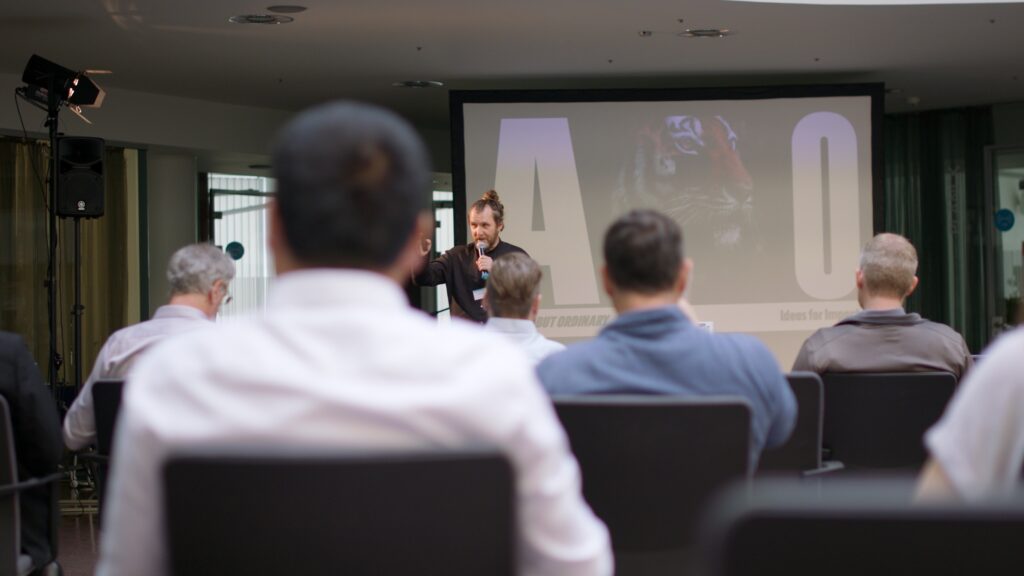 KEYNOTE SPEAKER
CHRIS THALLER
Creative Lead and Co-founder Anything But Ordinary – Earth Optimist, Storyteller, Purpose Marketing, Moonshot Thinking
With a passion for promoting sustainability and harnessing the power of purpose to drive positive change, Chris has established himself as a thought leader in the areas of purpose-driven marketing, storytelling, and corporate culture.
After 10 years as Head of Creative Projects at adidas Runtastic and now as Creative Lead at Anything But Ordinary his decade of experience in shaping organizational culture has led to a deep understanding of the impact that purpose-driven marketing can have on both businesses and society as a whole.
BOLD IDEAS
FOR

BIG IMPACT
"Bold Ideas for Big Impact" is an electrifying keynote by Chris Thaller, the mastermind behind the world's largest sustainability brand campaign, the adidas X Parley Run for the Oceans. Chris takes the audience on a journey from the humble beginnings of his sunrise stand-up paddle board session in Sydney in 2008 to the creation of a movement that has captured the hearts and minds of millions around the world.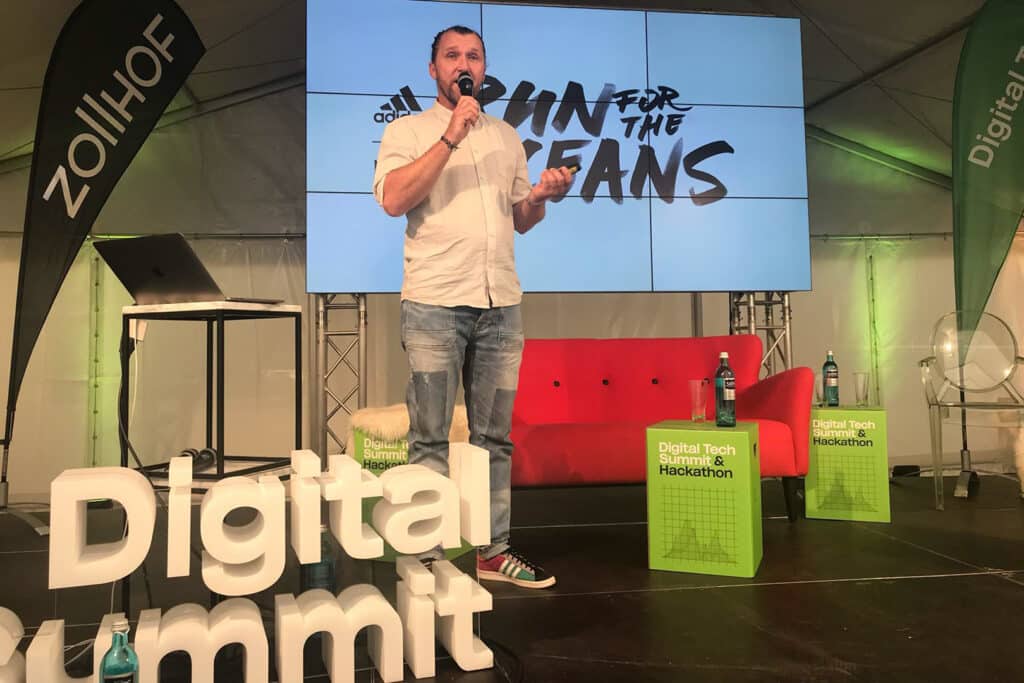 In his keynote, Chris shares the unique insights that have driven his passion for sustainability and his vision to make a meaningful impact. He details how the "Run for the Oceans" campaign has mobilized the global running community to raise awareness and take action to protect our oceans. From its beach clean-up events to its high-profile celebrity endorsements, Chris will share the behind-the-scenes story of how this incredible campaign came to life.

Furthermore, Chris will inspire attendees to think big and embrace their own bold ideas for making a difference in our world. He will challenge the audience to use their creativity and innovation to drive purpose and create lasting impact, both in business and in their communities. This keynote is not just about sustainability, it's about the power of bold thinking and the impact it can have on the world around us.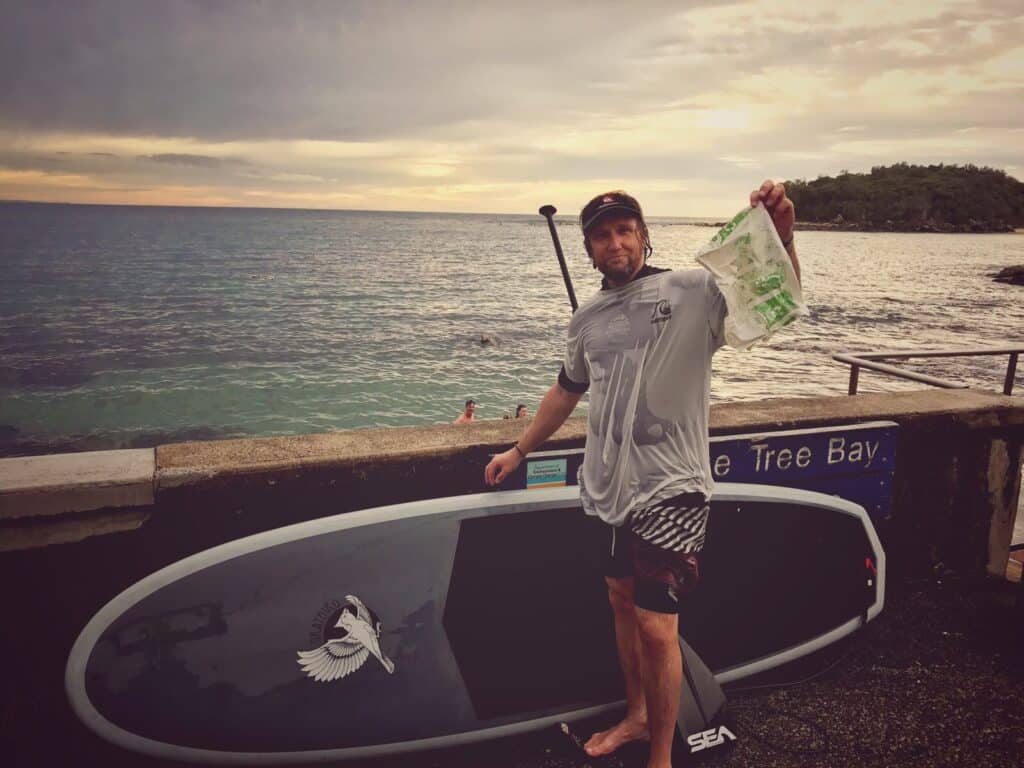 HOW DIGITAL DRIVES

PURPOSE
"How Digital Drives Purpose" is a thought-provoking keynote that explores the power of digital platforms in driving purpose-driven change and creating a sustainable future. In this keynote, you'll discover how digital technologies can be leveraged to scale ideas and bring about positive impact on our world.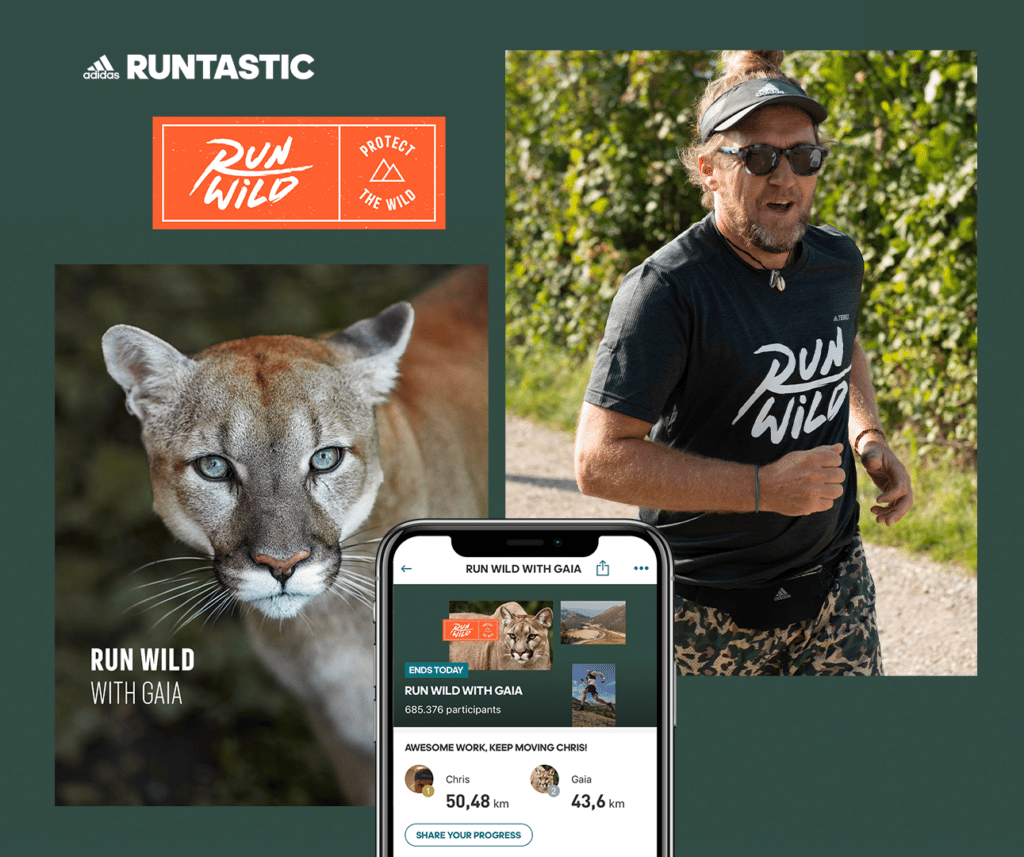 Digital platforms have the ability to reach millions of people, connect communities, and mobilize action, and they play an increasingly important role in advancing sustainability initiatives. From online activism and advocacy to fundraising, digital technologies can be used to build a sustainable future in a number of ways.

Through inspiring examples and campaign case studies, this keynote will illustrate how businesses and organizations are using digital platforms to drive purpose-led change and tackle some of the world's biggest sustainability challenges, such as climate change, biodiversity loss, and environmental degradation.

Whether you're an entrepreneur, a sustainability professional, or simply someone who wants to make a positive impact, this keynote will equip you with the tools and insights you need to harness the power of digital technologies for the greater good.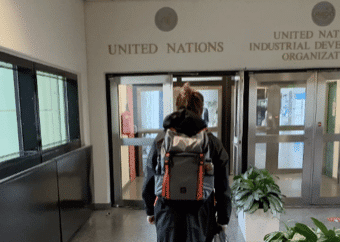 »If you stay authentic, bold and open, sooner or later, things will start falling into place.«
Chris Thaller — Co-Founder & Creative Lead
Chris is also host of "The Tiger Talks", an interview series, focusing on the connection between corporations, purpose and sustainability. Amongst his previous guests were Conservation Icon Dr. Jane Goodall, NYC Hip Hop legend Masta Ace, Supermodel & Non-profit founder Karlie Kloss, former Program Director of the Gross National Happiness Program of Bhutan Dr. Ha Vinh Tho and many more.
Chris' captivating speeches and interviews, grounded in his passion and expertise, have inspired audiences everywhere to embrace their own power to create a better future. We invite you to learn more about Chris and his mission, and to experience the impact of his message for yourself.