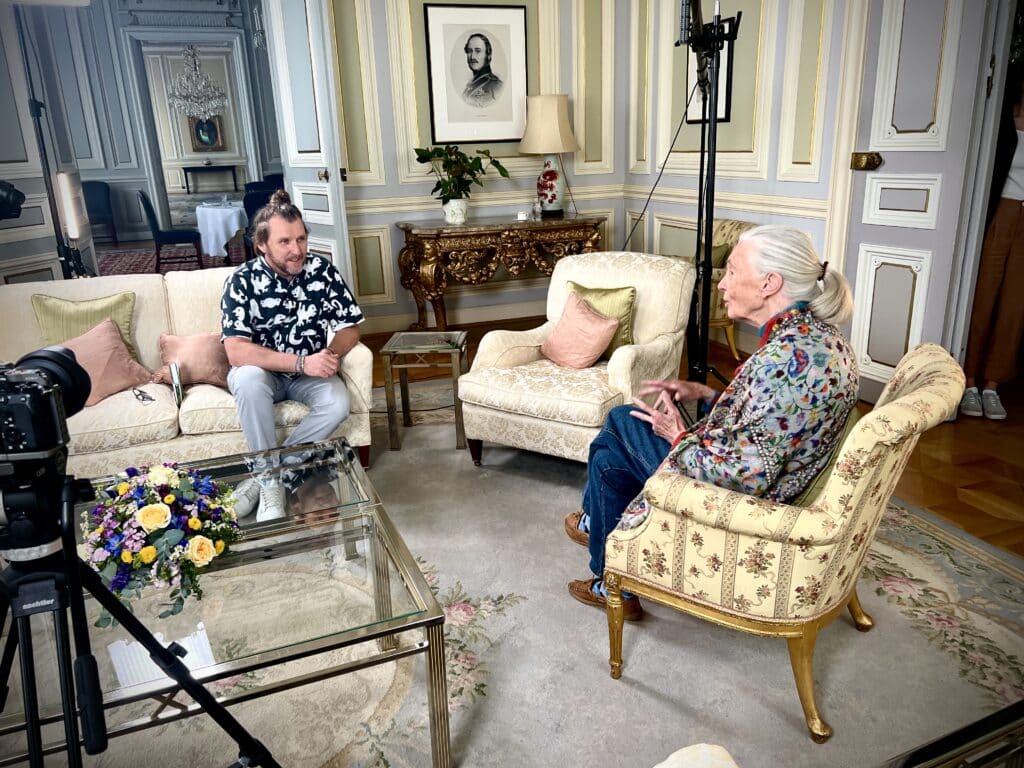 As part of his interview series The Tiger Talks, our Co-Founder Chris had the great chance to meet the inspiring Dr. Jane Goodall for an intimate one-hour interview, focusing on the connection between corporations and sustainability.
Towards the end, he asked her the following: "Jane, I've just founded an agency. Can you put us on a mission and tell us what we shall achieve in the next 5 to 10 years?"
Watch the video below to hear what she said.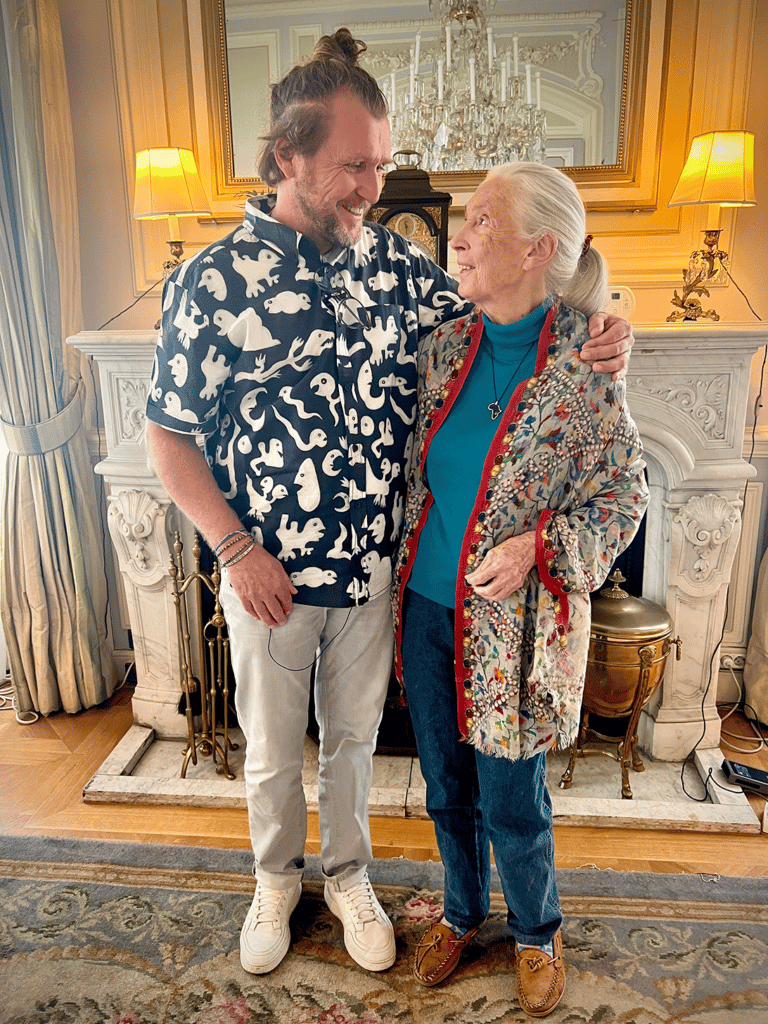 "The greatest hope for the future
is the young people.

Please try and get Roots & Shoots going.

Find people who understand
and want to start!"
Do you want to explore creative ways with us how to cooperate with Roots & Shoots on a local or global level? Get in touch!
Further Information:

Copyright Information on the video
adidas Runtastic GmbH / Jane Goodall Institute Austria / Camera operator: Manuel Hammelsbeck