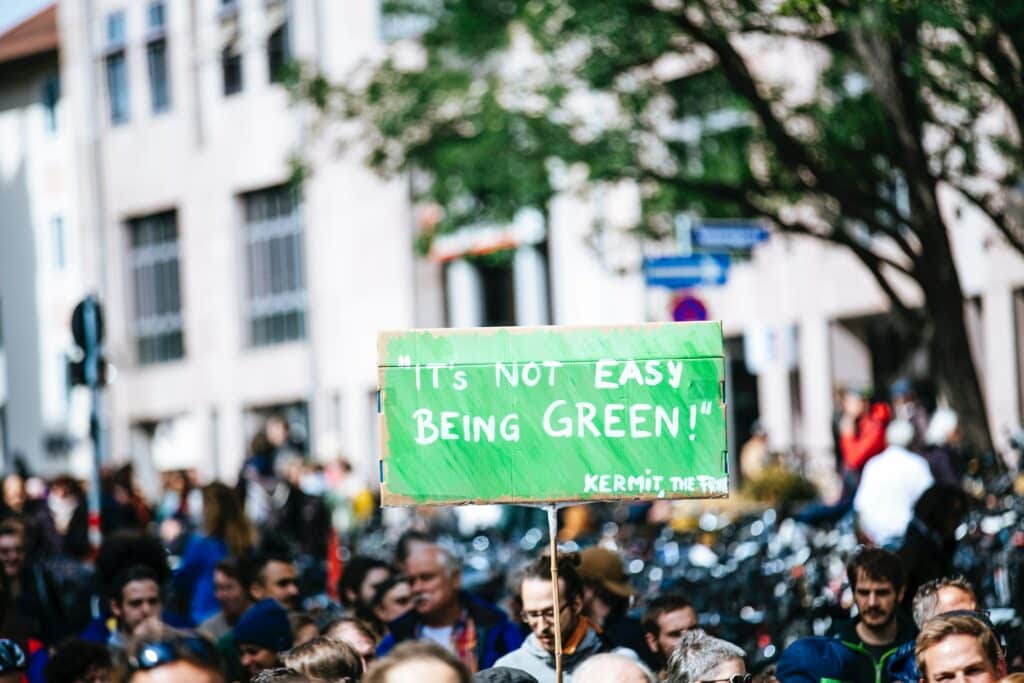 » THE ROAD TO HELL IS PAVED WITH GOOD INTENTIONS «

Proverb
There are no shortcuts to creating sustainable organizations. Before integrating sustainability in your brand communication, you must walk the talk to be credible.
Organizations that aren't yet perceived as sustainable brands and invest in advertising themselves as green are often accused of greenwashing. What makes it hard for marketers and well-informed customers alike is the grey area of a company's perceived sustainability vs. its actual track record of positive impact over time.
As a creative agency for sustainability, we must avoid being part of a greenwashing scandal because it would destroy our credibility, which is worse than not even trying to be sustainable.
The only thing worse than conventional business models is continuing with traditional business models and trying to convince everyone that they are "green," aka greenwashing.
We sketched this matrix of positive impact and investment in sustainability to grasp the difference. Where do you see your organization? Where do you think your customers would put you?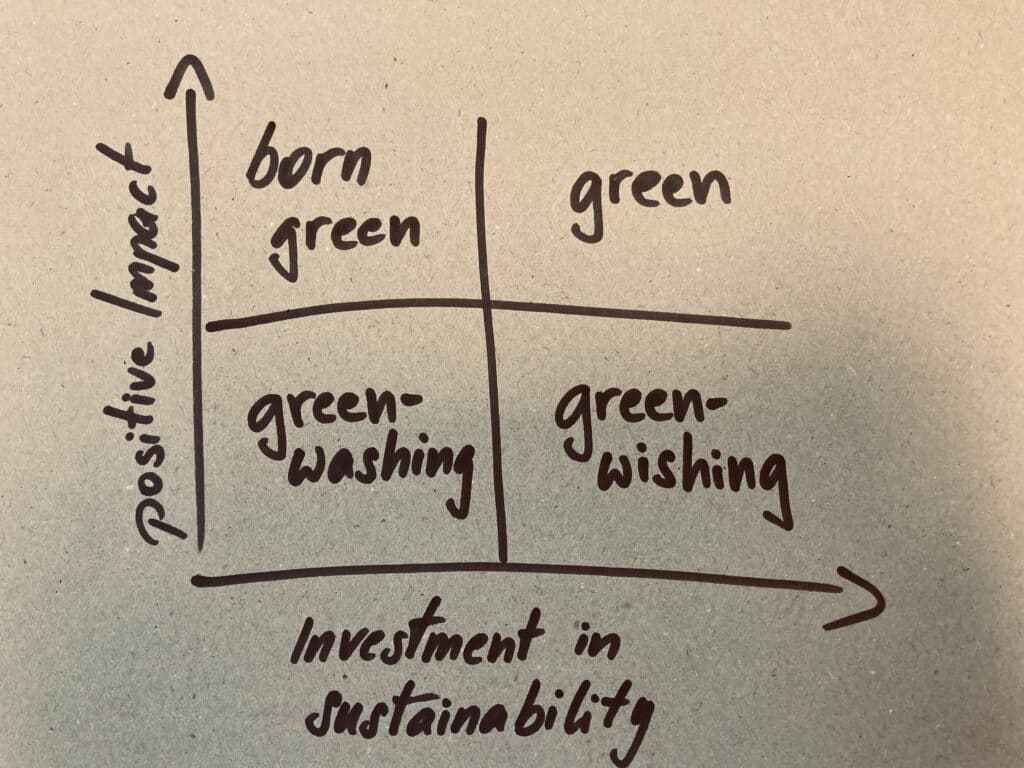 Greenwashing: Low investment, mainly in communications, low actual positive impact, or even worse, labeling negative impact as green.
Greenwishing: Acknowledging your impact and being open about it, investing in sustainability efforts, and integrating sustainability into the organization's strategy.
Born green ("Green before it was cool"): Existing, small, often family-owned businesses that have close connections to their community and environment and think in generations rather than quarterly sales. They could be sustainable business model startups focusing entirely on solving the world's problems with their products or services.
Green: Companies that had created a negative impact in the past but found ways along their supply chain to make a circular business model or even give back to the people and the planet in the long run while still being (maybe even more) profitable.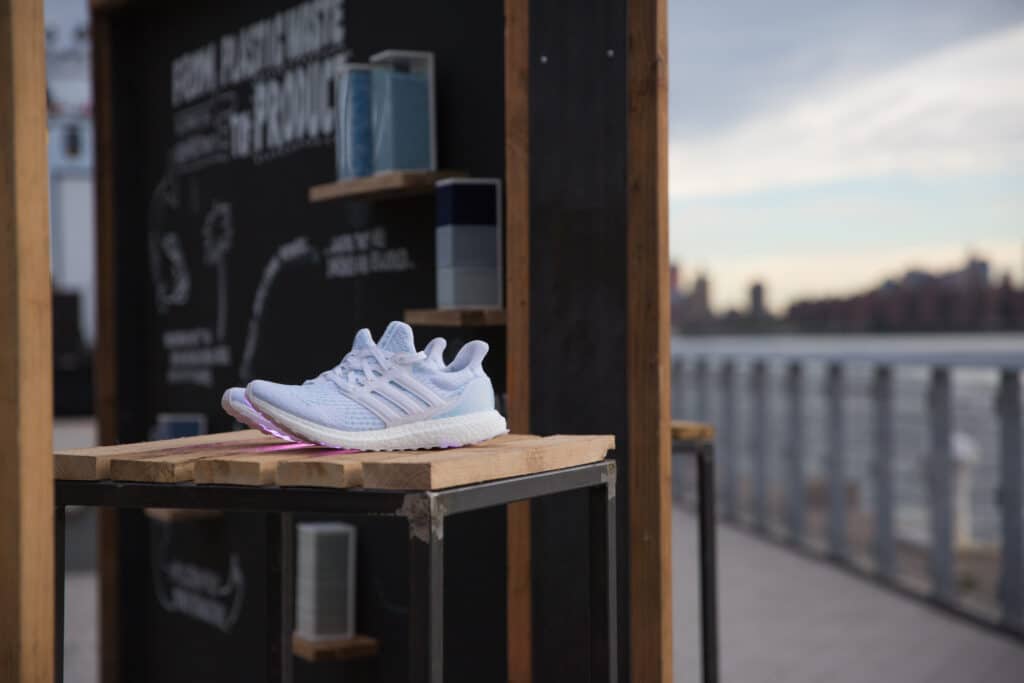 Let's explain this with adidas X Parley Run for the Oceans. Run for the Oceans is the largest global sustainability campaign, with more than 6 million participants alone in June 2022. In 2017, it was clearly greenwishing, with only a few thousand shoes produced from ocean plastic. The market interest was there, the concept could be proven, and most shoes are now made (partly) from recycled plastic.
What do you think? Does that make adidas green? Is it perceived as a sustainable brand?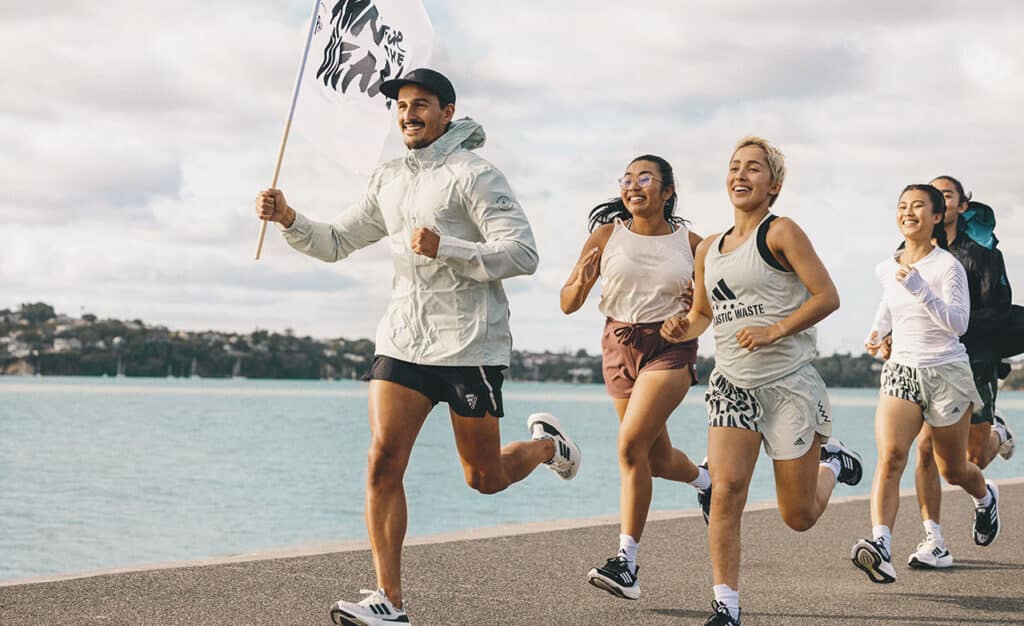 Like organizations, many individual people are, on the one hand, worried about climate change and try to act but live in first-world countries and living way above their standards. They also practice individual "greenwishing" by mainly doing sustainable initiatives to calm their consciousness and not to achieve an actual goal using their skills or opportunities.
When you understand that sustainability is not a marketing tool but a part of a company's culture, it's much easier to avoid greenwashing altogether and move from greenwishing to actually "getting green things done" in your organization.
At Anything But Ordinary, we focus on companies that want to get things done and create a real impact. We'd rather see the majority of companies in the greenwishing stage, investing those "2 percent more" than having a few perfect organizations pointing fingers.