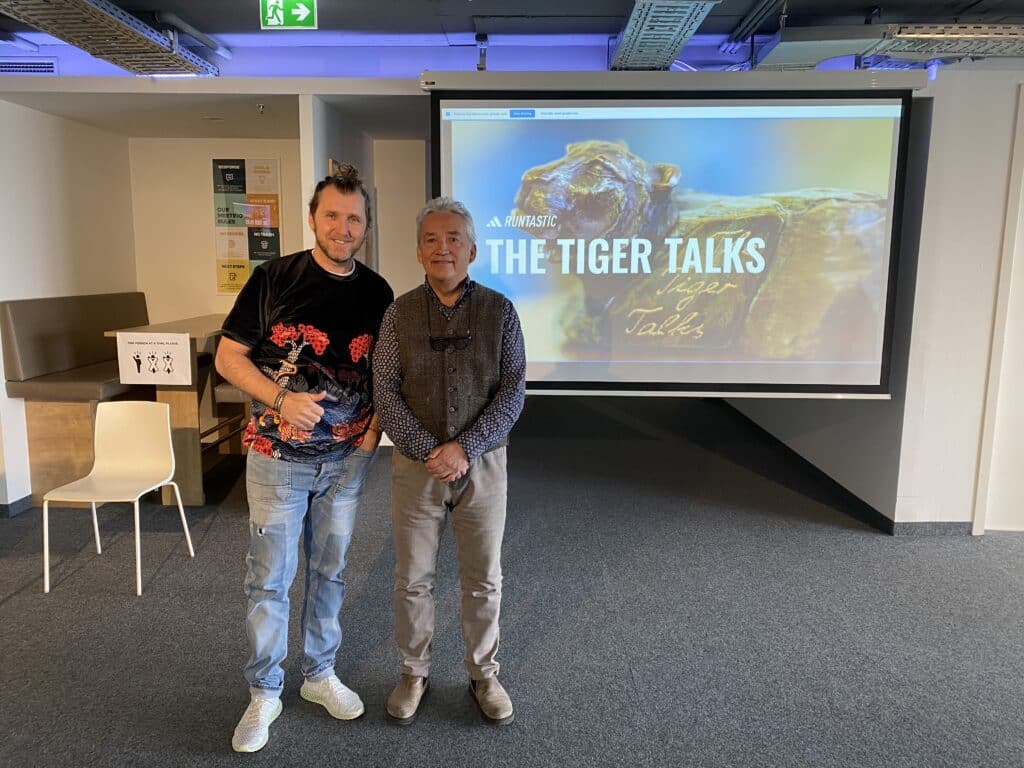 Dr. Ha Vinh Tho is the former leader of the Gross National Happiness (GNH) Center in Timphu, the capital of Bhutan and author of several books about happiness. 
After leading the institution that is measuring and improving the GNH Index in Bhutan, he went on to writing books about happiness and helping governments, organizations and companies to implement parts of the Gross National Happiness program to create  "A Culture of Happiness", also the title of his latest book.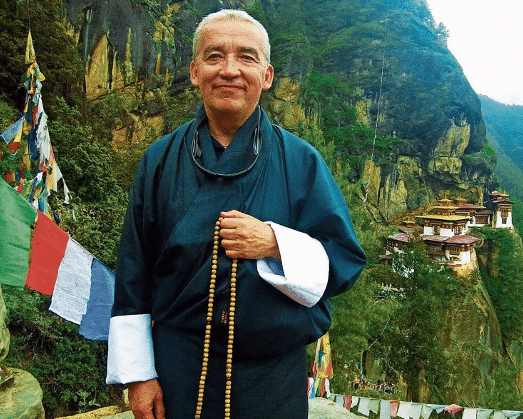 »Rather than focusing purely on economic growth as a measure of success, we should be looking to advance human health and happiness.«
Our unique cooperation with Dr. Ha Vinh Tho started back in April 2022 after we invited him for a keynote speech to the adidas Runtastic office. 
The GNH approach fits Anything But Ordinary very well, as we are earth optimists and convinced that companies that want to attract talent and be successful in the future, need to measure their success beyond profitability.
Starting June 2023, we will collaborate in several ways, such as:
Bringing Dr. Ha Vinh Tho to corporations as a keynote speaker
Assisting organizations in implementing "A Culture of Happiness," and 
Organizing events and corporate happiness retreats.
If you are interested in implementing the happiness principle or learning more about the approach or booking Dr. Ha Vinh Tho as a speaker, feel free to, get in touch! 
To stay informed about events or workshops we organize with Dr. Ha Vinh Tho and his team, subscribe to our newsletter or follow us on LinkedIn.
If you want to learn more about "A Culture of Happiness" and how it can be integrated in your company, read on:
The current economic system is not only a source of social inequality and ecological disruption, but also generates suffering at a personal level.
Work related stress, due to time constraints, bad workplace atmosphere, emotional stress and working overtime results in psychological and physical symptoms such as depression, sadness, irritability, tensions in the neck, back pain, headaches and so on.
To bring about a happier society, we absolutely need to improve working conditions.
We work with organisations that seek to foster change in their organisational culture, for the happiness and wellbeing of their employees and clients in a way that is respectful towards nature.
Our work is based on the values of Gross National Happiness (GNH) and the development of Happiness Skills through change management and support programmes.
Since 2020 GNH is being introduced in the following companies: Services Industriale de Geneve, biti's and the B. Grimm Group
Measuring what matters:
While there is a trend to go beyond limited financial indicators to measure a companies success, measuring the ecological and social impacts of a company with the "Triple-Bottom-Line" – the Gross National Happiness approach goes further.
It includes the triple-bottom-line as well as a more differentiated analysis of the impact of the company on its employees, stakeholders, society at large and the environment.
When we work with a company, we do not come with a ready-made set of indicators that are simply implemented. Rather, we lead a co-creation process with participants from the management and employees to define indicators that truly reflect the values and commitments of the specific organization.
To implement, monitor and improve a culture of happiness in a company, nine domains will be looked at:
Psychological Wellbeing

Health

Time Use

Education

Communiy Vitality

Cultural Diversity and Resilience

Good Governance

Ecological Diversity and Resilience

Living Standards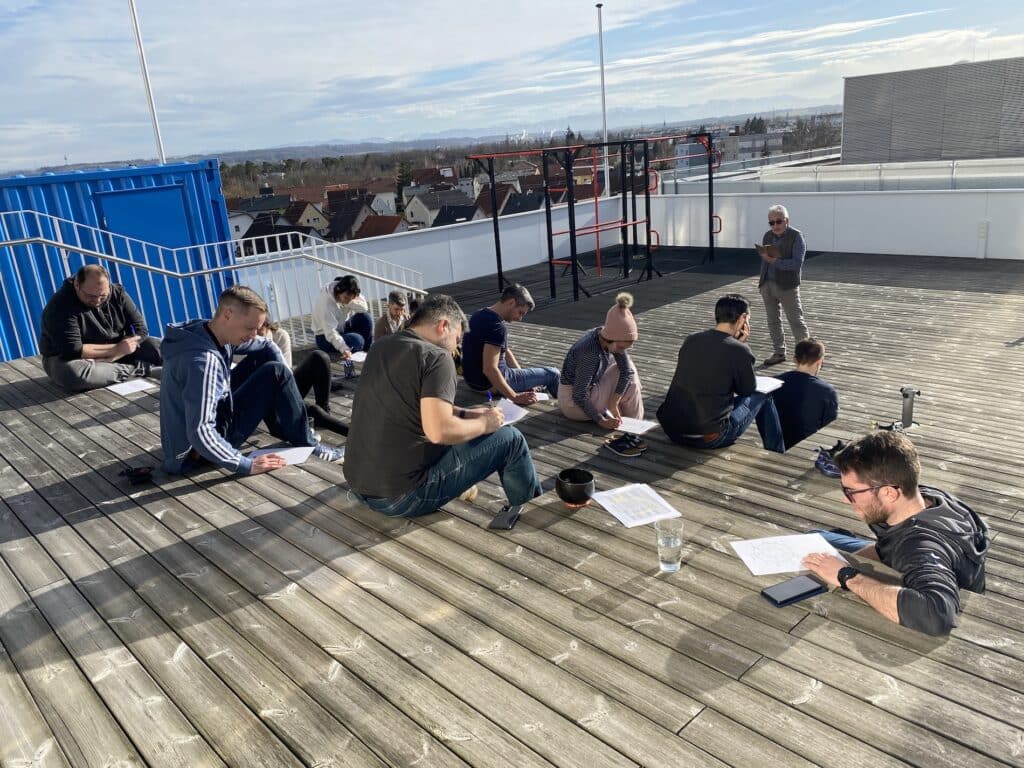 The following steps are key in the process to create conditions for Happiness and Wellbeing within teams and organisations
Creating the conditions for harmonious work and collaboration
Measuring what matters, beyond economic performance alone
Developing social and emotional skills, as resonant managers and leaders
Revisiting mission and vision through the lens of Gross National Happiness (GNH)
Learning to prevent burnouts, improve inter-personal relations and resolve conflicts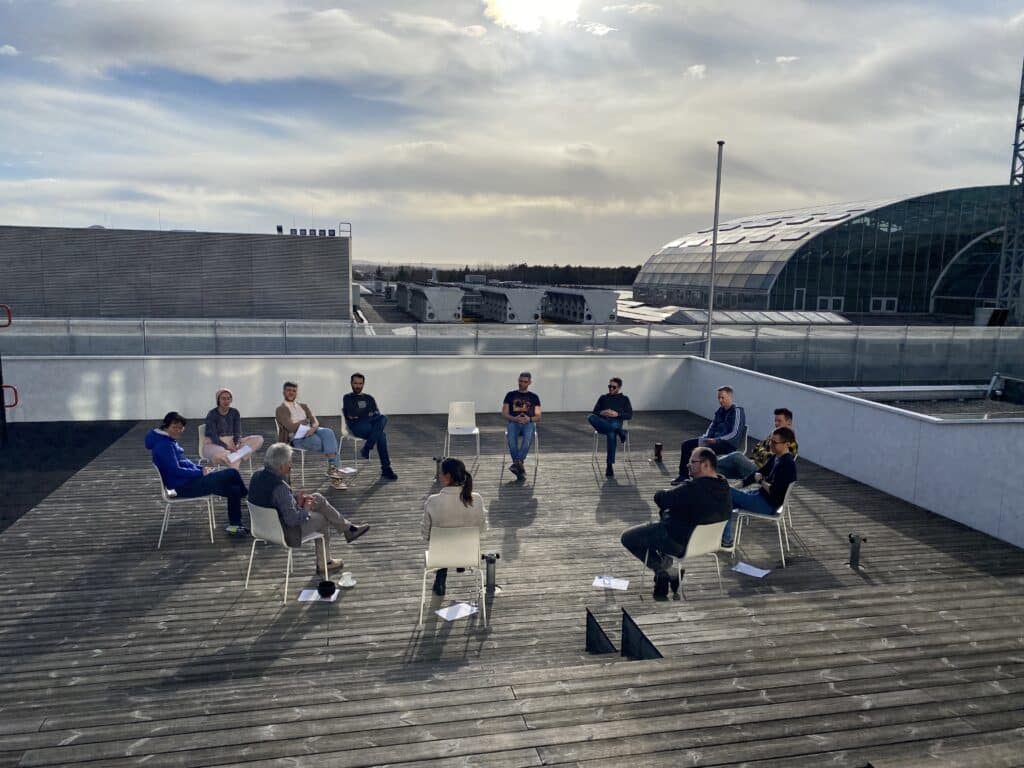 If you've read this far and are still not convinced about the benefits of employees in the workplace, here is a collection of scientifically proven results of workplace happiness.
It is clear that attitudes are crucial for organisations: job satisfaction reduces absenteeism (Meyer et al., 2002) and improves job performance (Weiss and Cropanzano, 1996); positive mood at work improves job effectiveness, cooperation (Harrison et al., 2006), creativity and results (Baas et al., 2008); and positive emotions facilitate learning and teamwork (Fredrickson, 2001). On a personal level, happy feelings imply success in life, higher life expectancy and health (Lyubomirsky et al., 2005).
Cynthia D. Fisher, Happiness at Work 2010
If you are interested in implementing the happiness principle in your company, find out more about the approach or book Dr. Ha Vinh Tho as a Speaker, get in touch!  
Copyright Pictures: Ha Vinh Tho, Runtastic GmbH, Unsplash