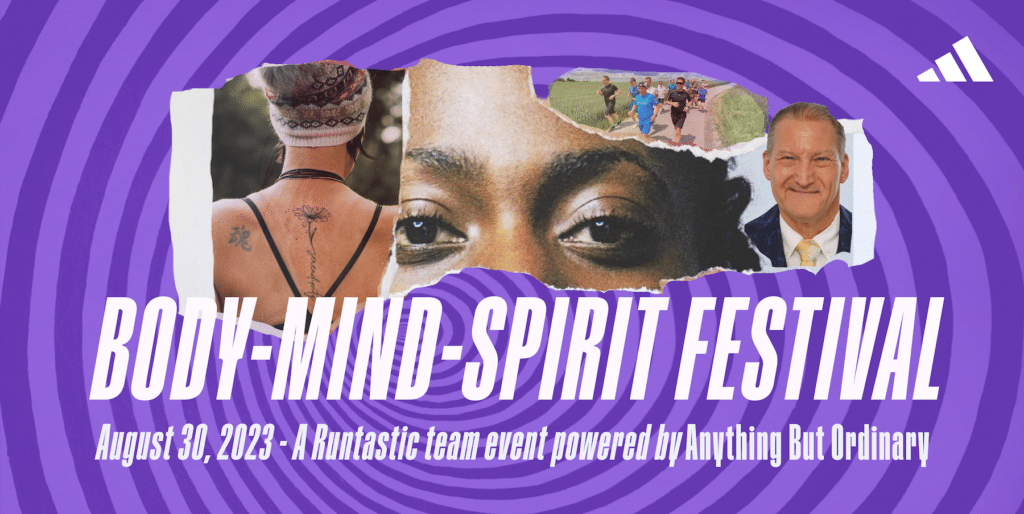 BODY-MIND-SPIRIT

FESTIVAL
A team event powered by Anything But Ordinary – with the goal to shatter the taboo of discussing Mental Health at the workplace and offer different mindfulness methods to create a lasting Corporate Culture of Happiness at adidas Runtastic
Challenge
Globally, an estimated 12 billion working days are lost every year to depression and anxiety at a cost of US$ 1 trillion per year in lost productivity due to a recent WHO Report.
However, the WHO also states that there are effective actions to prevent mental health risks at work, protect and promote mental health at work, and support workers with mental health conditions.
adidas Runtastic

teamed up with us to support the mental health of their employees and create an open atmosphere for discussing it.
Idea
Create an event format to allow employees to try out different methods and find out what suits them best.
Set up an internal communication campaign to increase participation and commitment.
Result
adidas Runtastic hosted a one day "Festival" with multiple stages in the office, as teambuilding and mental health effort for more than 70 employees. 
Among other things employees could try Yoga, Mindfulness-Based-Stress-Reduction, Wim Hof Method Breathing & Ice Bathing.
There was also a Sound Stage for relaxation, as well as a Tech Talk and a Keynote presentation.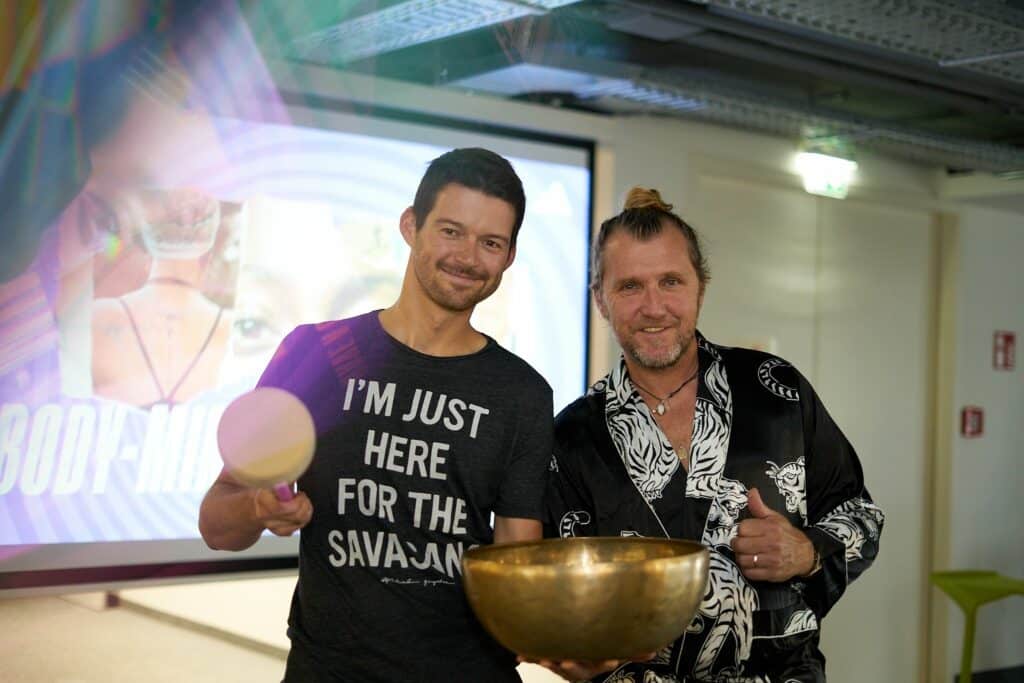 Our Part:
Together with the adidas Runtastic People & Culture Team, ABO created the Festival Concept and curated the various coaches and speakers.
Ahead of the event, we prepared short teaser videos and engaging posts to increase employee participation and excitement.
During the Festival itself, Chris was responsible for hosting the event and interviewing the special guest, Oliver Brünner.
Additionally, ABOs' Thomas, who is an experienced long distance runner, led a mindful "runch" – a traditional Runtastic Lunch Run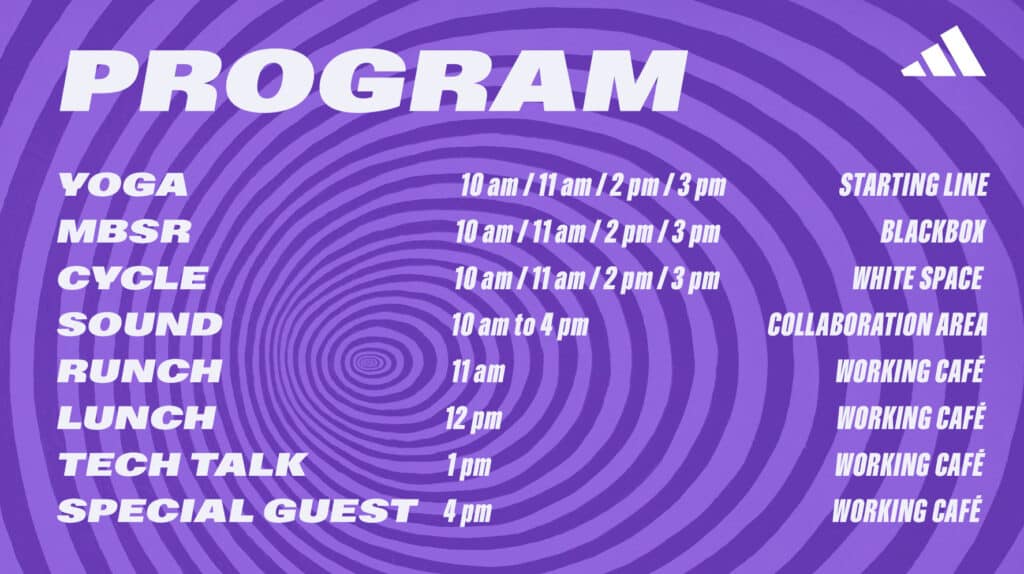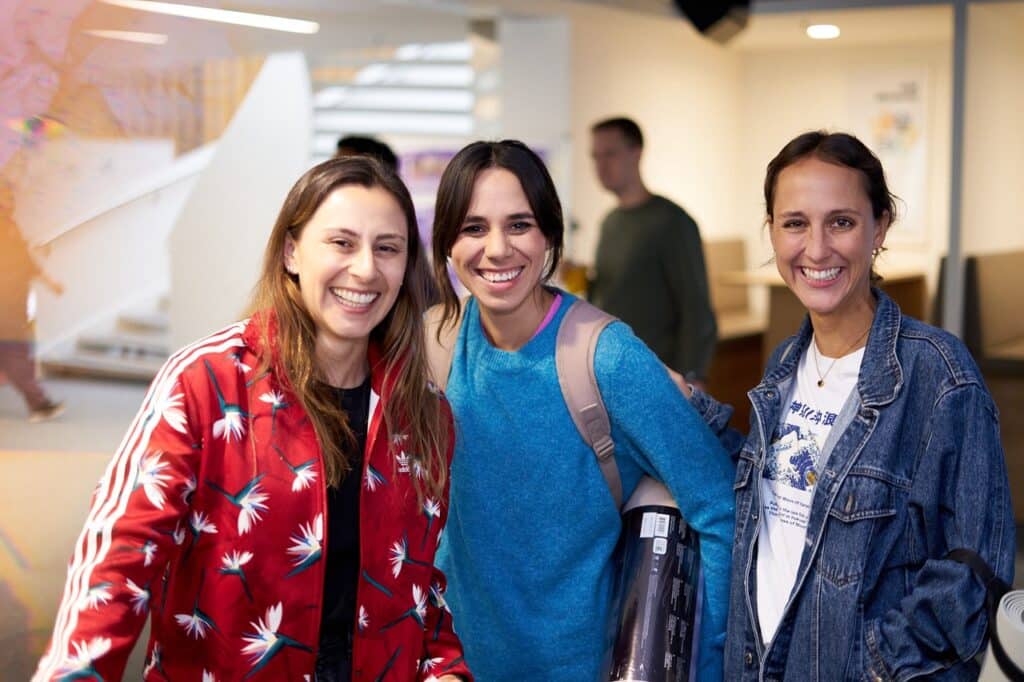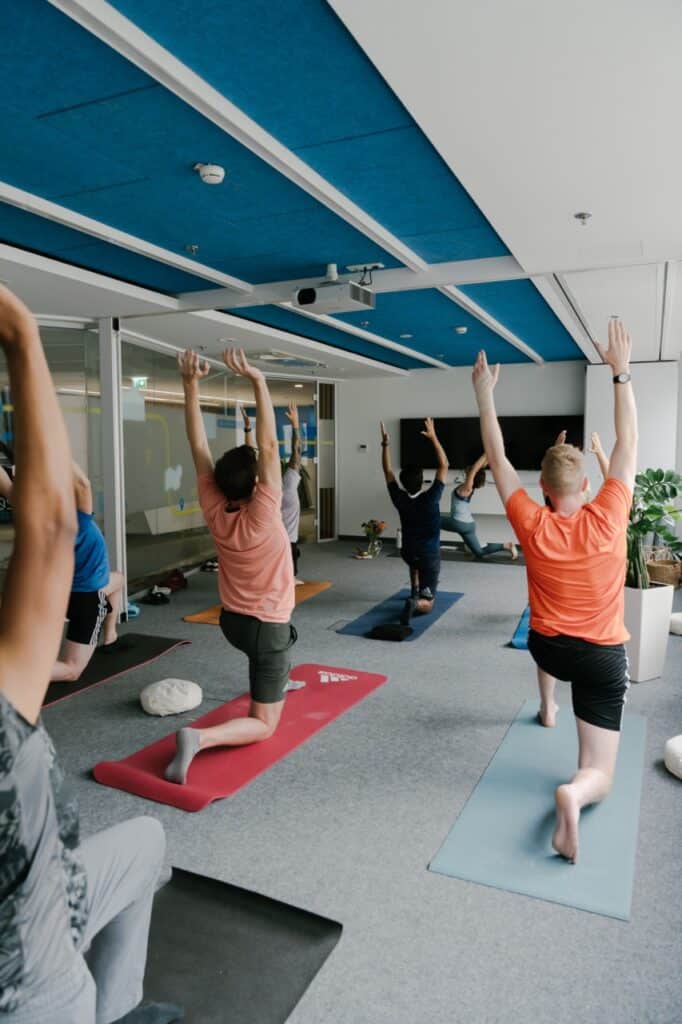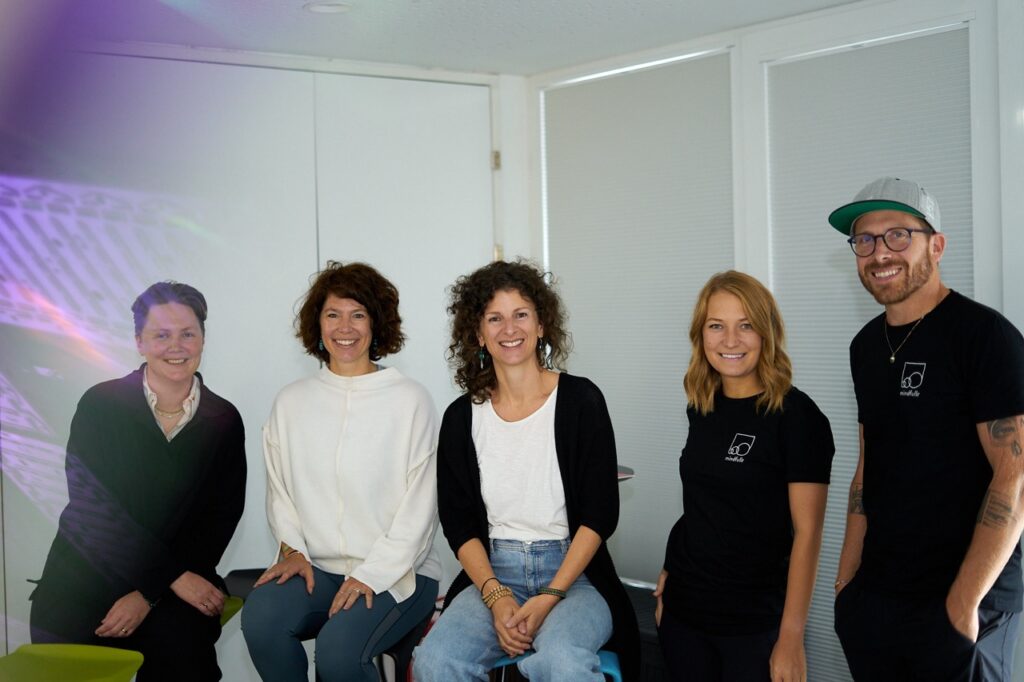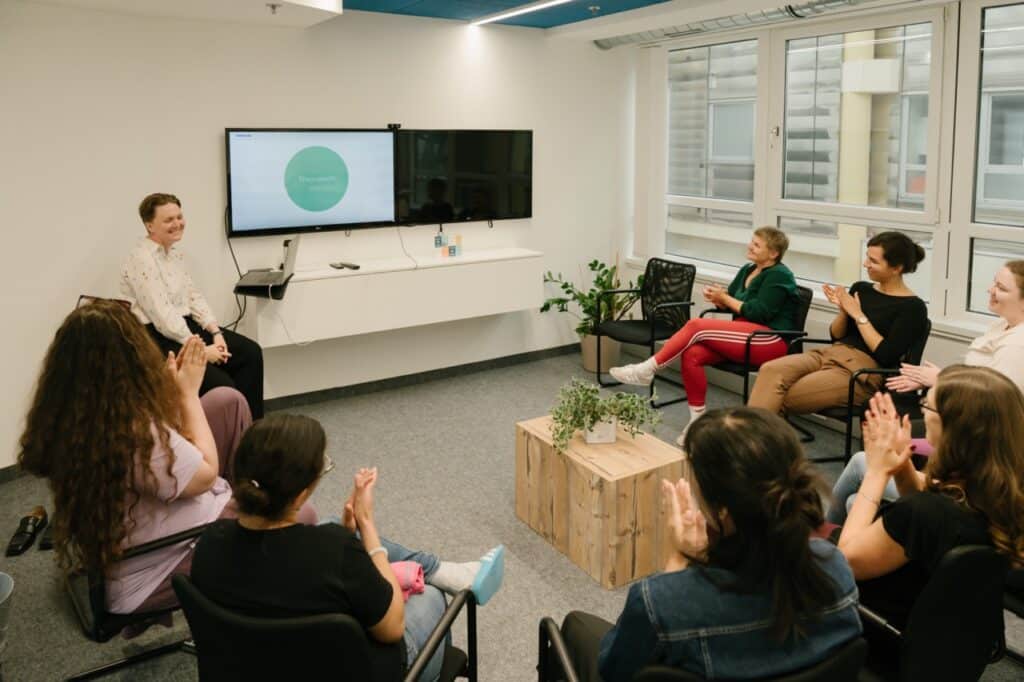 »(Mental) health is more than a buzzword at Runtastic.
To remain a successful and authentic employer, keeping our team healthy is one of our highest priorities.
The Body-Mind-Spirit festival hosted by AB0 was therefore the perfect event to educate about and practice (mental) health techniques in a fun and engaging way.
The diverse mix of activities was a unique opportunity to bring our hybrid team together in our (often halfway empty) office spaces.
I can wholeheartedly recommend building such an amazing experience together with AB0, as these creatives will ensure a unique event dedicated to the needs of your teams!« 
Monika Dauterive, People & Culture Manager / adidas Runtastic
Methods to increase participation & commitment:
Video Teasers were shared on the internal slack channel
A Digital Detox Raffle was held among all employees that handed in their smartphones during the day
Free Healthy Vegan Lunch provided by Café Schadzi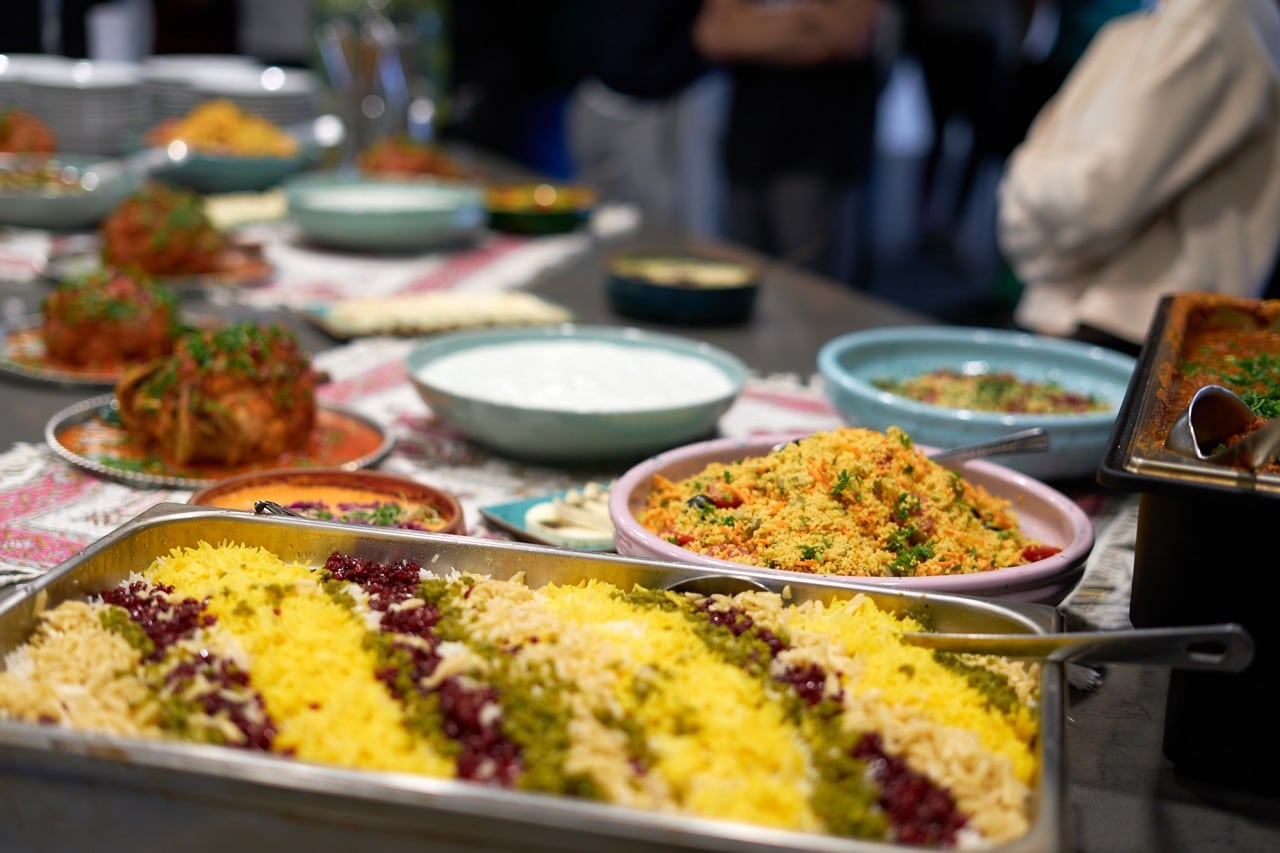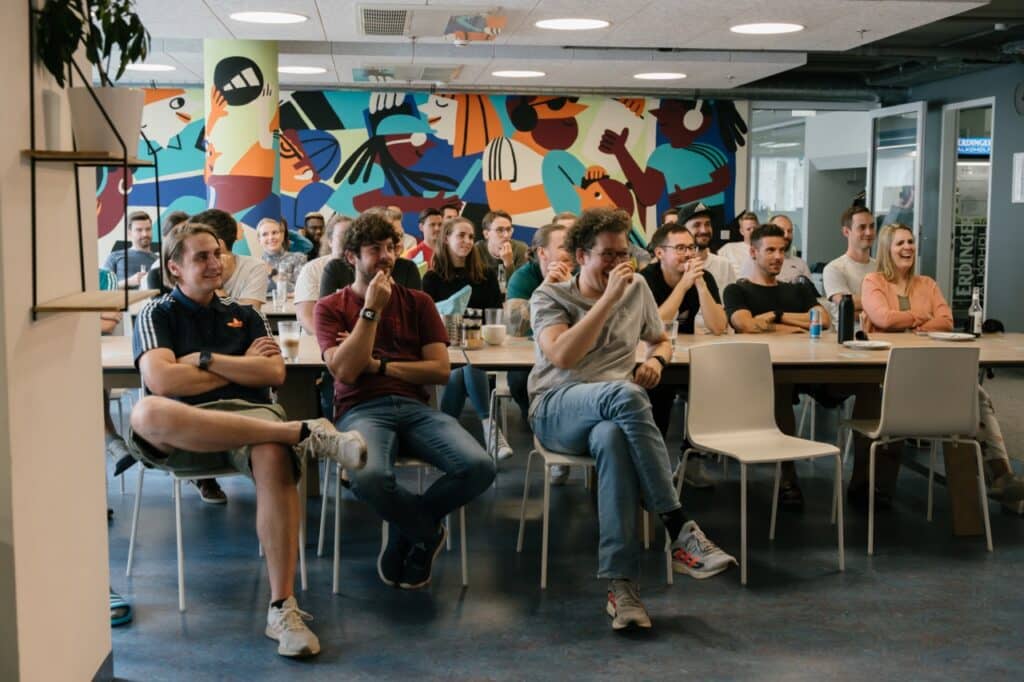 Speakers:
In a Tech Talk, Stefan Pühringer VP Engineering of Insight Timer gave insights into the technical setup and strategy of one of the worlds leading platforms for meditations and mindfulness exercises.
Finally, the day was closed by an inspiring conversation of Chris and Speaker, Author and Consultant Oliver Brünner who refused to accept his spastic paralysis get in the way of anything he might want to achieve and shared life lessons he learned along his way.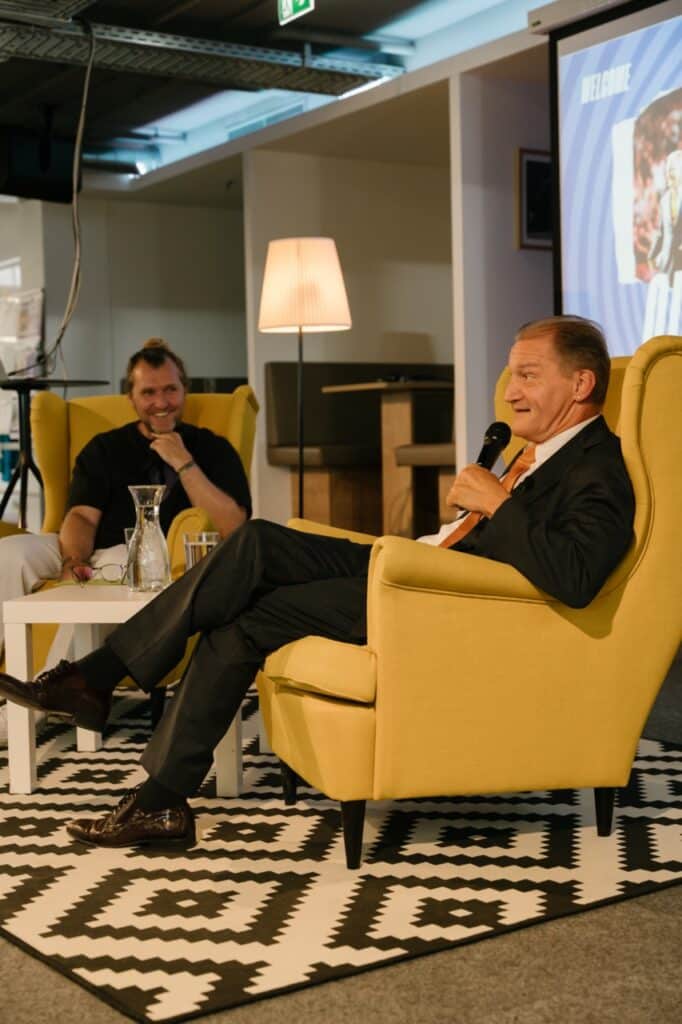 Do you want to host the next Body-Mind-Spirit Festival in your company?
Get in touch!
Copyright Pictures & Videos
Sean Tucker, adidas Runtastic / Lea Kurz 
Anything But Ordinary GmbH