Baby mattress producer Newton Baby has teamed up with our partner CleanHub to recover 1 million pounds of ocean-bound plastic waste by partnering with local communities in Indonesia.
Challenge
Find an emotional and engaging way to make the  cooperation of Newton Baby and CleanHub tangible for customers.
Idea
Video storytelling campaign based on a lullaby about ocean pollution and a desirable future.
Result
Co-creation of the communication plan and campaign concept.
Several different Video Edits and Stills for the main Online Marketing Channels to announce the cooperation.
Lullaby & Visual Content that can be used in future marketing activities of Newton Living.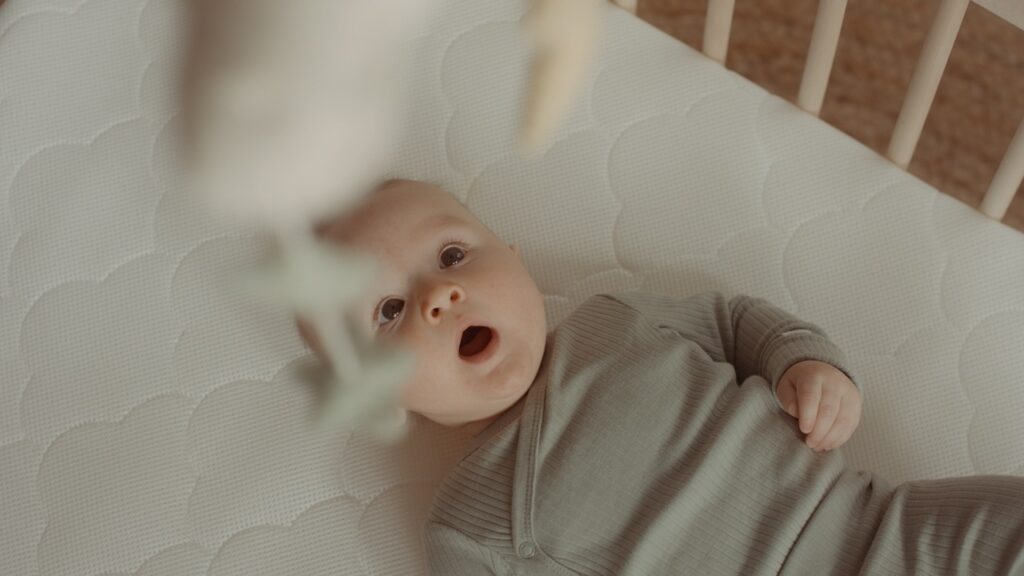 Our Role in the Newton X CleanHub Cooperation
First, we acted as creative consultants in the development of the communication strategy together with the Newton Marketing Team and the Sustainability Experts of CleanHub. 
Second, we assembled a team of creatives for the storytelling campaign, starring Lullaby Songwriter Cedric F. Jacob,  Audio Producer Peter Cruseder and the Video Team Crisp & Juicy that had to show a lot of patience and creativity when shooting with the 6-month-old face of the campaign.
Based on a hero clip, we created several shorter edits for the various Online-Marketing Channels of Newton Baby, that will be used for promotion from Earth Day, April 22, 2023 onwards.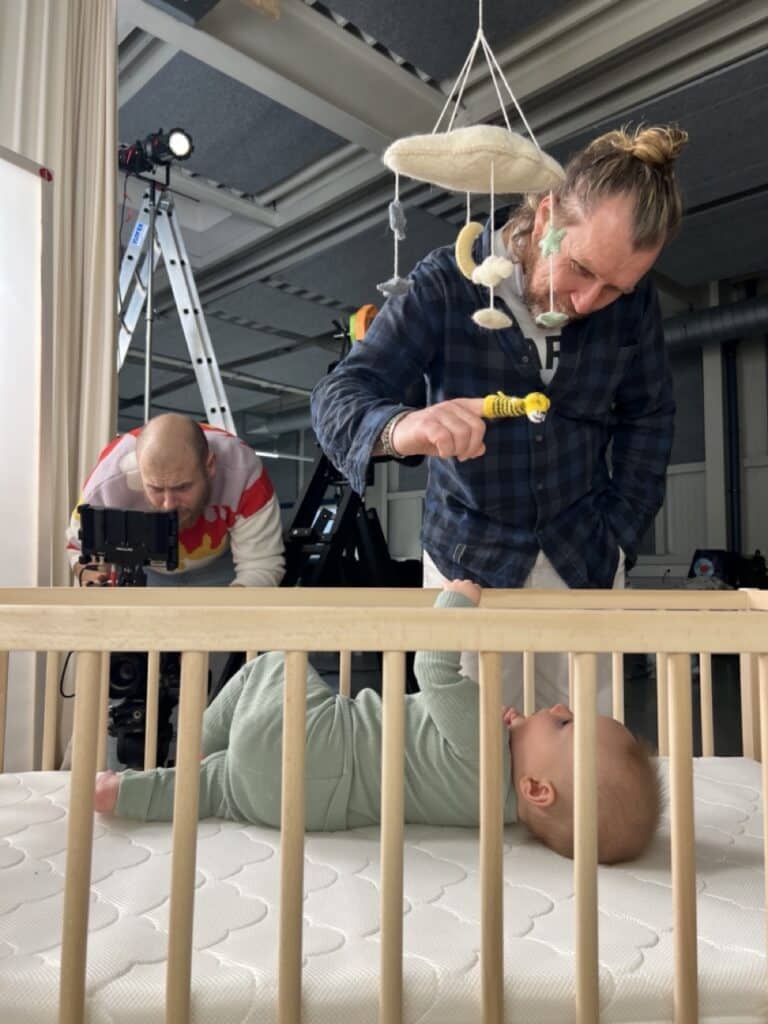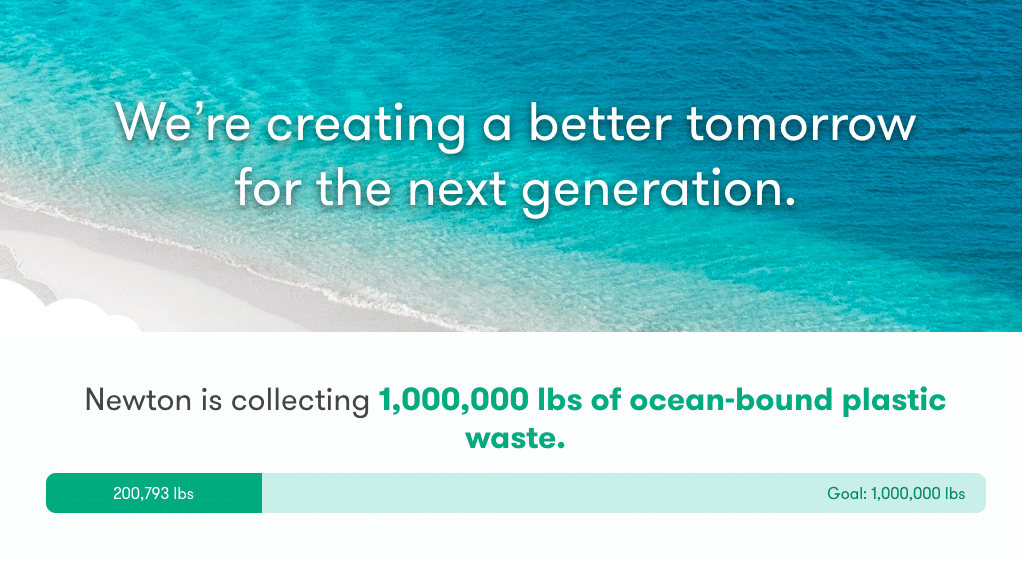 The vision of clean oceans for a better tomorrow is shared by the whole Newton Management & Team, as we found out in the kick-off workshop.
Newton Founder & CEO Michael Rothbard even went to Indonesia before the campaign launch to visit the waste collection teams & recycling facilities, together with his son.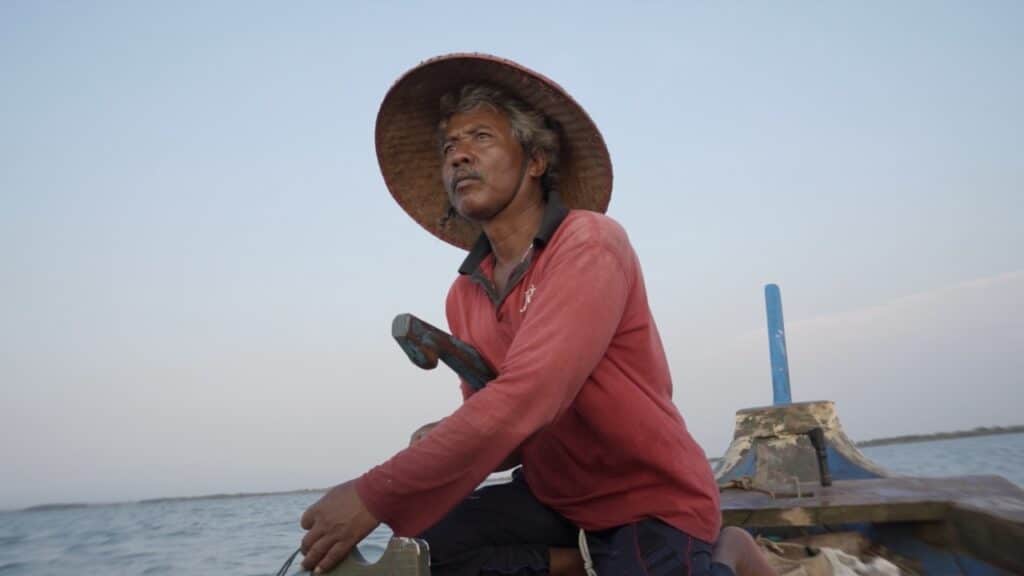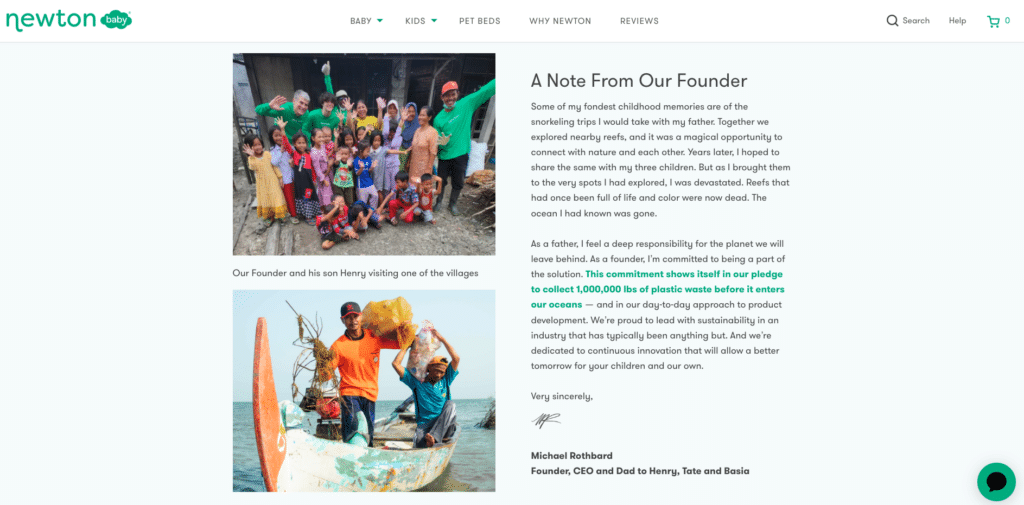 »So feel safe,
these dreams will carry you.
A better tomorrow,
for you to wake up to.«